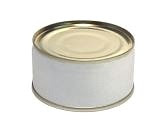 Hey, it's not illegal!
That's the
response of tuna canners
to the news in yestereday's
blogfish post on the tuna mixu
p in canned tuna.
In other words, the law doesn't require tuna canners to tell European consumers the truth about what's in a can of tuna.
Note to tuna canners: so you think it's ok to tell consumers they're getting one kind of tuna, and then put something else in the can?
It may be legal, my friends, but it's not a good idea to mislabel tuna and you might want to fix that problem. Otherwise, the public will start losing confidence in canned tuna, and you'll have to do a lot of work to rebuild that confidence. Don't shoot the messenger.
Tweet